135 years of experience goes into every stitch of your custom made suit.
WHY CUSTOM MADE?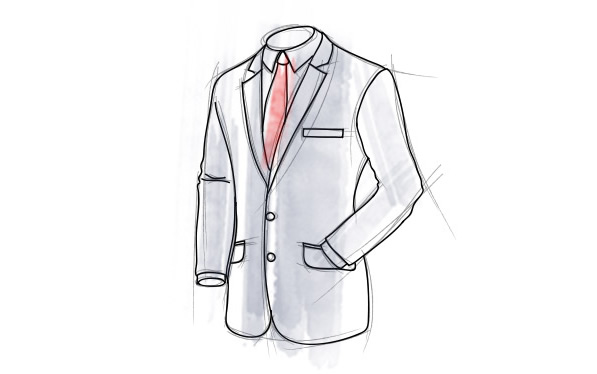 While you may have managed to find suits that fit you from many stores before, the fit you'll find in an off-the-rack suit can't compare to that of a tailor-made suit made with your exact measurements in mind.
With custom made suits, there'll be no baggy shoulders or arms, aspects that feel a little tighter or awkward. The only way you can achieve the perfect fit is by investing in the craftsmanship that is a made to measure suit.
Your suit will be handmade and bespoke, no one in the world will have a suit like yours. You'll be completely unique in whatever event you attend.
Express your personal style and taste through your tailored suit. People will know you're a man who appreciates quality and is willing to invest in his appearance to make a good impression.
We believe a unique wardrobe should be accessible to everyone. Our mission is simple: to give people the freedom to choose their own style and reveal their personality through their outfit.
At Jp Morans, you don't just pick the perfect suit; you design it. We use our 135 years of suiting experience and some 21st century design technology so you can personalize details such as the collar style & color, button threads color, cuffs style & color, also adding your own initials and custom made lining. Then our team of experts will do the rest.
Our Custom Experience
Here at Jp Morans, our number one priority is helping you find your personal style. That's why we have a highly experienced team on standby to guide you through the entire process of creating your custom-fit suit, down to the very last stitch. 
During your design consultation, we begin with a quick assessment of your needs. By determining what you do, how you dress, and your specific style requirments we help you design a suit that feels good and looks even better. Whether you're shopping for business, pleasure, or that once in a lifetime special ocassion, we have the options and expertise to suit you.
Our Selection of Fabrics
Clients travel to Jp Morans from all across Ireland for our exclusive assortment of luxury fabrics. Made by the finest weavers in Italy, France, and the UK, this fabric provides unmatched comfort, style, and durability. 
When you create your custom suit, your fabric choices are endless. Our fabric weight ranges are perfectly suited for year-round wearability. The collection also features various bold and sophisticated patterns, colours, and designs, so your bespoke suit will truly be one-of-a-kind.
After receiving your order and product information, our tailors begin working to create your piece. Our tailor handwrites your sizes over the fabrics before cutting. No garment is the same as any other.
Make an appointment today! We happily cater to after-hour and one-on-one consultations. 
Call 063 81327
0879962299
Or just pay us a visit instore
Jp morans
Dublin house
Main street
Charleville 
Co cork
P56py66