FOOTBALL 1960
In 1960 there was no GAA club in the town. Football was our main juvenile game. DannoMahony was our main mentor and my father, Matt Hickey and Paddy Scanlan brought us to all our matches. As no club existed, we played under the CBS by doing that we were able to add a few outside players to the panel.
We had three excellent players Roger Gould and Bernie Savage from Kilmallock and John Byrnes from Bruree. Bernie was my mid-field partner and to this day when we meet, we still discuss 60 years ago and the memory is still vivid.
We sailed through the early round. In one game we changed the backs with the forwards at half time.
For some reason there was a delay in this championship. By the time our game came up, Fermoy had advanced to the County semi-finals, so when we played them we were playing for the North Cork Championship and a place in the County semi-final.
We had agreed with the Kilmallock and Bruree club that if there was a clash of fixtures that their players would play with their clubs. We had a least four more players on holidays or at Irish College. The thought of bringing home players for a football match was not heard of at the time.
The game was played in the local town park and we were beaten. I was captain of the team and I was inconsolable.
I can't remember all the team but some I can were John Madigan, Pat Ryan, Paddy Scanlan, John Howard, Denny Curtin and Connie Curtin.
Missing that night were Bernie Savage, Roger Gould, John Byrnes and Niall Hickey.
Regrets!
REMEMBERING SKIBBEREEN
In a County Cup clash. At that time, you were allowed play three senior players, Frankie O'Driscoll, father of Brian O'Driscoll was out-half for Skib that day. The result of the game was: Skib 42, Charleville 3. At that stage the value of the try was three points. I am not sure how many tries Skib scored as they didn't bother taking conversions as the game went on. Seanie Lynch, as usual, was the Charleville touch judge. As the game went on the crowd drifted away. All that were left on the sideline were Seanie and two Skib supporters who gave Seanie a terrible slagging in the course of the game. With time up John Foley went over in the corner to make the score 42-3. A delighted Seanie didn't go over for the conversion but ran up to the two Skib supporters and serenaded with 'Now – put that up your h****'. In 1974/75 in a play-off with Skib for this County Cup, they beat us by a drop goal from Charlie McCarthy. Other members of that Skib team who I can recall are John Field and Percy Hickey. The year after the big defeat, we returned to Skib as gross underdogs. John Noonan from an intercept ran the length of the field to score under the posts. I managed to scrape the cross-bar with the conversion. We were leading 5-3 with minutes to go. Skib got a penalty under the posts. The rule had just come in that one could take a drop kick for a penalty. Skib took the drop and missed. On another trip to Skib, we lost the driver and the bus at some stage of the night. A trawl for the bus was done. When we failed to find him, we visited the local cinema. A member of the club went up to the screen in the course of the film and informed the locals that we were looking for a bus driver. The natives were not impressed! In 1968 we played Skib in Charleville on St. Patrick's Day. Jim O'Keeffe TD was a regular on the Munster junior team at the time. Fergus O'Rourke, brother of Colm O'Rourke was playing senior football with Leitrim at the time. We played him second row and although he had very little rugby experience he was more than a match for Jim O'Keeffe. My most memorable game against Skib. I will deal with the 'afters' first. When it came to closing time, we realised Ballydehob races were on that day. Four of us went to Ballydehob for the extension 'til 12 o'clock. Leaving the pub at about 1 o'clock, we decided a 100 mile drive would be a bit much for the state we were in. We phoned someone we knew in the area and he put us up for the night. The game itself was the best I ever saw Charleville play, the score ended 22-21 in our favour. Liam McNamara was our kicker. Between himself and the Skib kicker they did not miss a kick that day. Our winning score that day came from a try by John Noonan. He got the ball about 30 yards out and beat two men to go over in the corner. Not satisfied with that, as we needed the conversion to win, he came back out over the line, beat another man and touched down under the posts to make it 22-21 If he had messed it up, he would have been left in Skib. The team that day I can't recall. Some names I can, Declan O'Connell, Pa Leahy, Neilus Buckley, Pad Jo O'Donoghue, Barry Harold, Jer Madigan, Paul O'Shea, John Woolley, Liam McNamara and John Noonan.
Remember Skibbereen!
James Cecil Parke 1881 – 1946
Was he the greatest ever Irish sportsman? His achievements
Tennis: 1908 Olympic silver medalist; 1912 Australian singles and doubles champion; 1904/13 8 times Irish Open Champion; 1912 Davis Cup winners; 1914 Wimbledon mixed doubles winner.
Golf: 1906 player for Ireland against Scotland and England.
Rugby: 1903/1909 won 20 caps for Ireland, scoring 30 points including 2 tries. He was grand-uncle of Cycil Pedlow who played for Ireland and the Lions in the 50s. He was a first class cricketer. He was also a top-class chess player and played his first major tournament at 9 years of age. Many of his trophies are on display in Monaghan County Museum. A short film was made on his life in 2015.
BEACHES
Michael Harding was recently interviewed on the radio. He announced that he has a book coming out in the autumn on 'Seasides'. I am looking forward to that. A break at the seaside is always something special, be it for a day, a weekend or longer.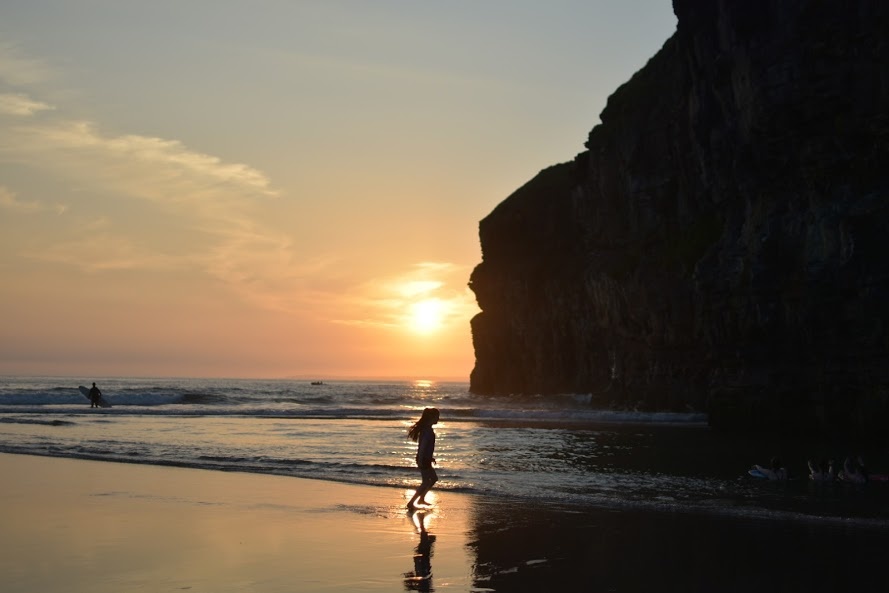 I made my first visit to Ballybunion as a 4-month-old baby in 1947. Our family and aunts, uncles and cousins would rent 'a lodge' for a month. The biggest of these lodges would have been 3 or 4 bedrooms. There would always be 10 or 12 in the house between coming and going. It would be a different house every year, but always in the town. A conversation would arise every year on the quality of the beds. As a child it always puzzled me. And in later years I often wondered was the bed judged on your ability to sleep in or for extra curricular activities. Every year an account would be opened in Carroll's grocery and settled at the end of the month.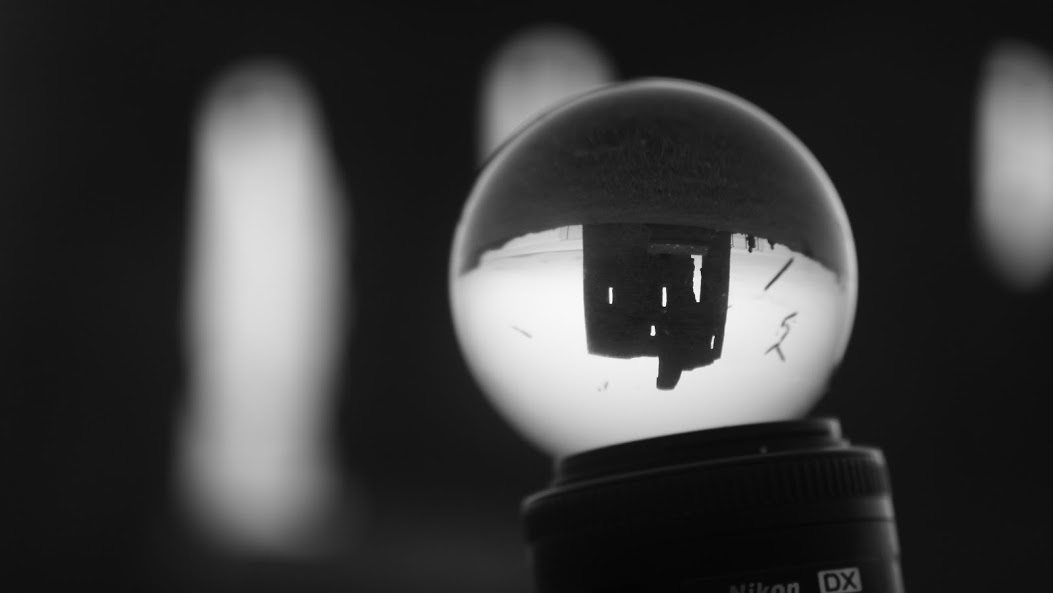 There would be two trips when starting the holiday as blankets, pots and pans and many household items were not supplied with the house. I remember going to Bally, one year, on the second run and my seat was the handles of a kettle in the back of a commur van Z7 4138. There would be a prize for the first person to see the sea. To reach the two-mile cross would be a fair achievement, before somebody spotted the Atlantic.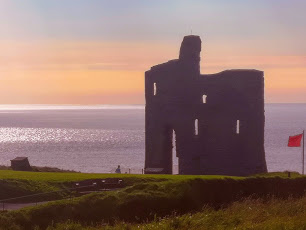 One of the big amusements was 'The Penny Pongo'. This used to be played in a shed in the Church Road. It used to be an old penny for a game with a prize of a half crown. There would be road show on for the season and trips to the show would be a major highlight. There was also a cinema. These shows had an exotic name. One you could not forget would be 'MacFaddens Olympic Hippo Drome' The McFadden family are still in the entertainment business, most of the time was spent on the beach. I wasn't a keen swimmer, but I could be lured in by a spin on the donkey. That costs 6 old pence. Tea for the elders would come down on a tray from Maggie Daly's. At the time very few had cameras. 'Frank's Snaps' would visit the beach every day taking photos. You went to their hut, the following day and view the photos. You then ordered them if you wanted them.
An early morning visit to the ladies' beach was often done. There, were rocks where the concrete stops now, a good search between the rocks would land a good fist of coins for you.
A visit to 'Cissy Macs' might arise from a good catch of coins. It was Ballybunion's 'Wool-worths'. As a very small boy, I had a massive boil over my eye. I had to get it lanced. As a reward I was brought to Cissy Macs.
As a teenager it would be mandatory to fall in love every summer and dream about it until the following summer.
In the later years, inspired by beaches, other tastes were developed and JD's was better than nay open university.